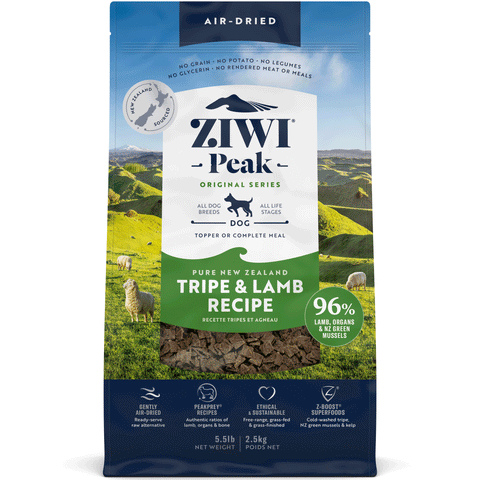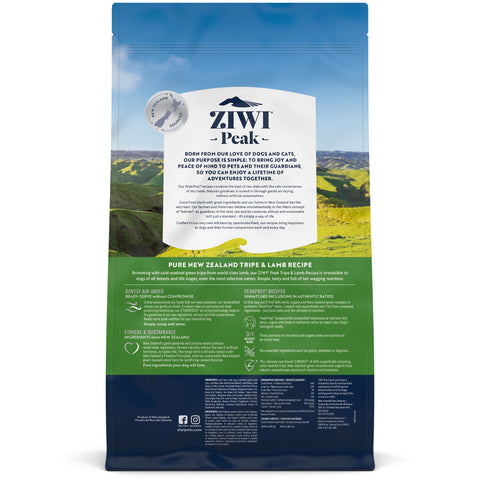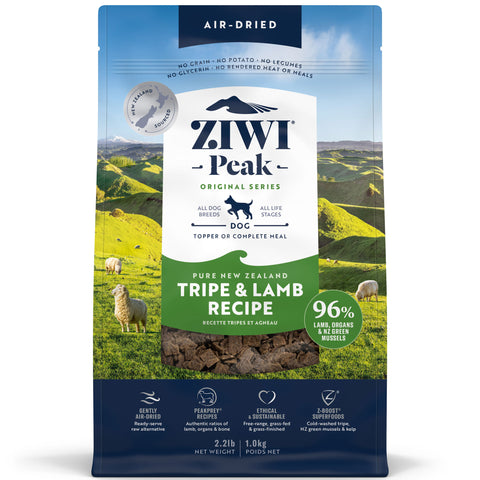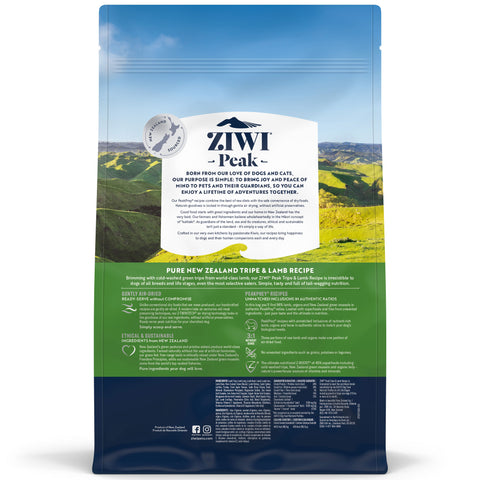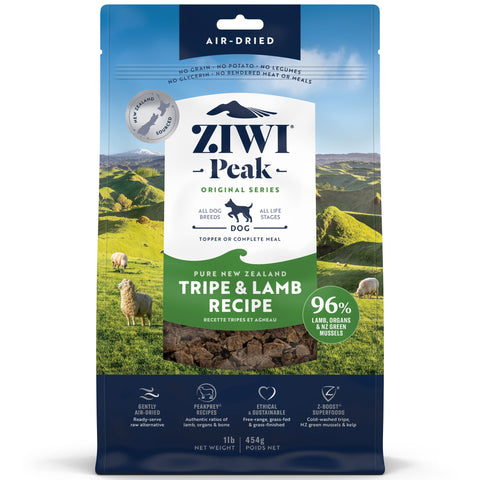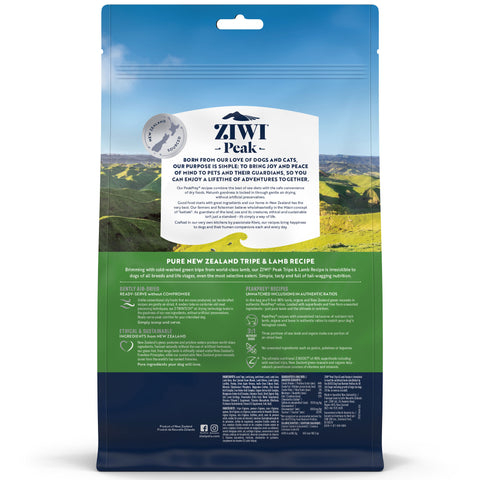 Ziwi
ZIWI Air-Dried Tripe & Lamb Dog Food
DETAILS
"Raw without the thaw". ZiwiPeak provides the benefits of feeding raw with the convenience of kibble. The venison are grass-fed outdoors year round and provide many added advantages such as higher omegas, less fat and more natural vitamins. All ZiwiPeak products contain New Zealand Green Lipped Mussel, a proven source of glucosamine, chondroitin, glycogens, Omega 3 and Omega 6 fatty acids, which nutritionally support long-term joint health. Their unique air-drying process gently removes moisture, minimizing damage to proteins, vitamins, sensitive nutrients and enzymes and produces a jerky-like consistency that dogs love.
FEATURES AND BENEFITS
Sourced and produced in New Zealand
Grass fed, range raised
Antibiotic and hormone free
"Jerky" style
Limited ingredients
No grain or fillers, No preservatives, artificial flavorings or colors
Great for "light" eaters - don't need to feed as much as conventional foods
Green lipped mussels for joint support
Good for picky eaters
Great for dogs with allergy issues from grains, other meats or protein sources
Easy for travel.