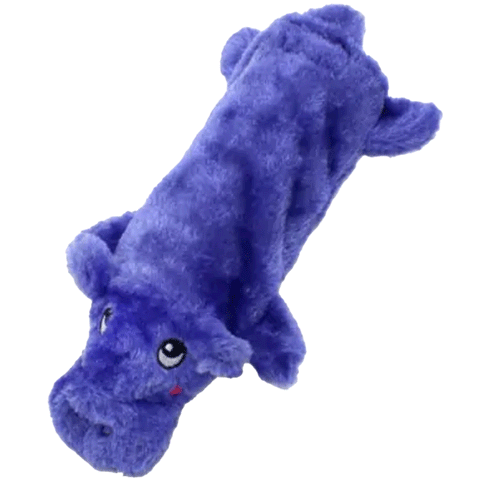 Zippy Paws
Zippy Paws Bottle Crusherz Hippo Dog Toy
DETAILS
Get ready for a day of play with ZippyPaws' Crusherz Dog Toys! Crafted with durability in mind, Crusherz Dog Toys feature a hook and loop closure, making it more difficult for your pup to get to the hidden water bottle. This toy includes an empty water bottle along with a squeaky cap. Save and reuse the included squeaky cap when switching out plastic bottles!
FEATURES AND BENEFITS
12 x 6 x 4 in

No stuffing - No mess!

Includes 1 water bottle with Squeaky Cap
Always supervise your pet when playing with pet toys. This product should be inspected periodically for damage. Do not permit your pet to continue playing with a toy that is broken or damaged. Please discard when worn. No toy is indestructible.