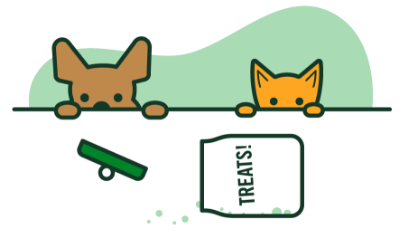 Sorry, This product is out of stock.
Don't worry, we have lots of other great products for your pet.
SHOP NOW
Details
Enrich your dog's lifestyle and snacktime with SodaPup's Red Hearts Licking Mat! With a red hot and lovey-dovey design, your pup will put their licking to good use. Repetitive licking is great for destressing and occupying your dog's time so smear a soft treat throughout the grooves on the mat and your dog will be raring to go. You can even freeze liquid snacks for longer-lasting fun!
FEATURES AND BENEFITS
Licking is a soothing, calming, and entertaining activity
To use, spread your pet's favorite soft treat across the surface of the mat
Use vet-recommended treats like peanut butter, canned pet food, cream cheese, plain yogurt, and much more for an engaging time
Dimensions: 5" (W) x 7" (L) x 0.25" (D)
Weight: 2.8 oz
WARNING: This is not a chew toy. Supervise your pet while using this enrichment mat. If the mat becomes damaged, remove it from your pet.