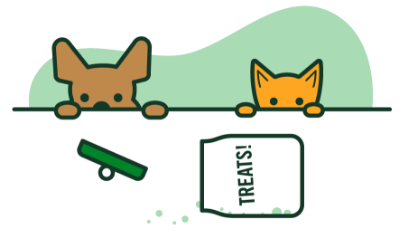 Sorry, This product is out of stock.
Don't worry, we have lots of other great products for your pet.
SHOP NOW
Details
ProDen PlaqueOff System's Dental Chews are a functional and fresh breath driven treat for medium to large dogs. The bacon flavor is one of PlaqueOff's most popular flavors and is an excellent reward for dogs who deserve the best and brightest teeth.
FEATURES AND BENEFITS
Made with 100% clinically proven and natural kelp ingredent A.N ProDen®

The ProDen PlaqueOff System™ and unique shape helps prevent new plaque and tartar buildup

Contains Omega 3 and 6 Fatty Acids and antioxidants that supports immune health

Results in fresher breath when used as directed
FEEDING GUIDE

The Dental Care Bones contain 13 bones per bag and the dosage for dogs 50 lbs. or greater is one bone daily.

For smaller dogs, our Dental Care Bones are perfect to break in half for daily dosage.