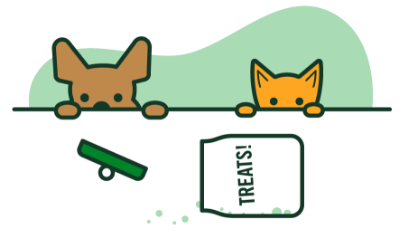 Sorry, This product is out of stock.
Don't worry, we have lots of other great products for your pet.
SHOP NOW
Details
 Healthy Spot
USA Chews
Healthy Spot USA Chews are all natural, single ingredient chews your dog will love.  When your dog chews, it releases endorphins which makes him happy.  Plus, they'll keep your puppy busy for a while.  Standard and Monster Bully Sticks, Prime Rib Backstrap and Steer Sticks – whichever chew you choose, your dog will love you for it!
FEATURES AND BENEFITS
Sourced and packed in the USA
No additives, preservatives, chemicals or smoke
Highly palatable
Free-range grass fed cattle
Fully digestible
Great for promoting dental health and reducing anxiety through healthy chewing
Cleaned thoroughly, vertically hung and baked in their own juices
Process used leaves the meat solid all the way through
Odor free
Please provide plenty of fresh water when giving any chew or treat. Because this is a natural treat, its sizing, color and appearance may vary this is normal. You may also notice a natural scent and oil while your pal chews; this natural oil may stain your furniture, carpeting or other surfaces. To prevent injury and choking hazard, please watch your pet while they enjoy this treat and be sure to choose the appropriate size chew. If this product gets to a size where the dog could swallow it and/or if it splinters or develops sharp edges, throw it away immediately for your pet's safety.