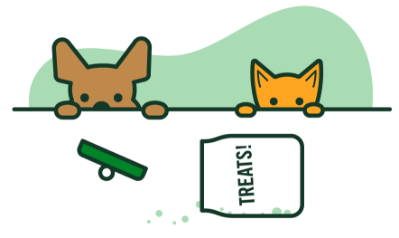 Sorry, This product is out of stock.
Don't worry, we have lots of other great products for your pet.
SHOP NOW
Details
Daily Herbal Drops are a highly absorbable blend that helps guard dog or cats from flea & ticks. Helps to bitter the blood, support the body's defense against flea & ticks and quiet the skins reaction to flea and tick bites. The ingredients help protect your furry friends naturally. It is crafted in the USA with a Proprietary Blend of Organic & Wildcrafted Extracts. It is made to be taken orally to protect from the inside out.
FEATURES AND BENEFITS
Safe for dogs and cats
Helps quiet the reaction and itching from flea bites
Add the Herbal Drops to Daily Internal Powders for optimum prevention against fleas and ticks
High Absorption to help bitter the blood and prevent flea and tick bites
All Natural, Easy to Use
Made in the USA
Ingredients
A Proprietary Blend of Organic & Wildcrafted Extracts of Garlic, Goldenrod, Yerba Saanta, Tobacco, Wormwood, Yellow dock, Neem, Rue and Nettles. Inactive Ingredients: Alcohol, Flower Essence Blend of (Cherry Plum, Elder, Hornbeam, Vervain), Glycerin and Water.