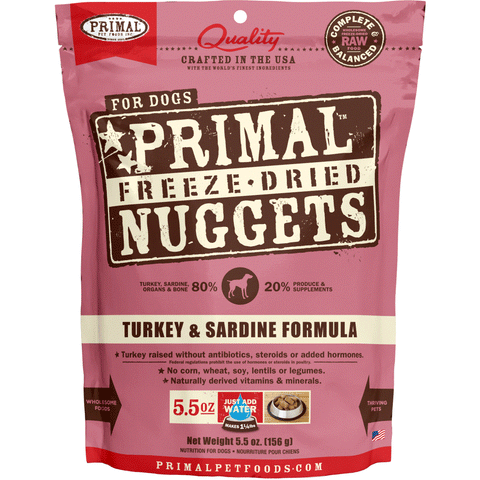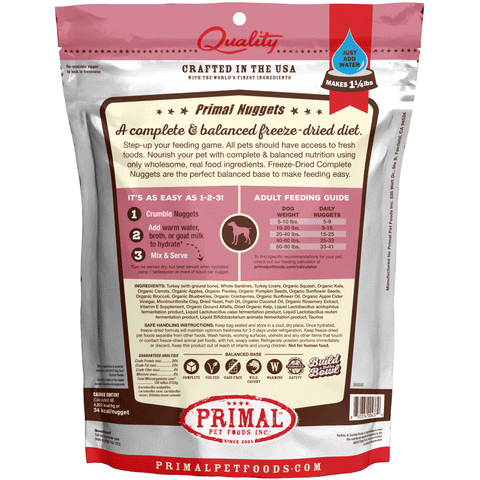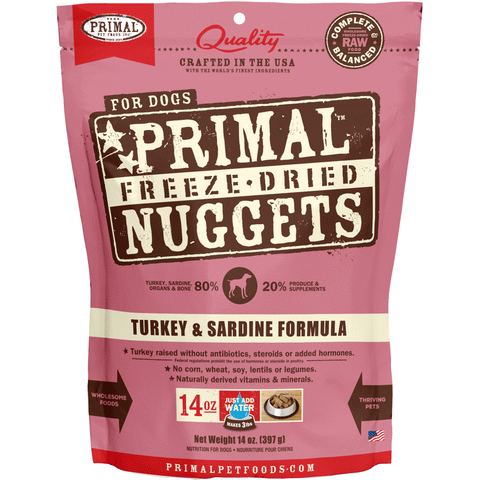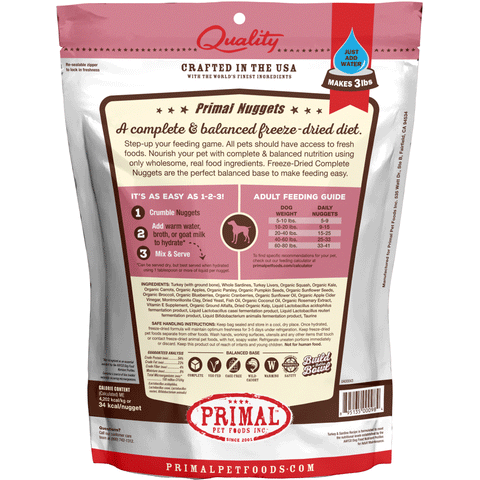 Primal
Primal Freeze-Dried Turkey & Sardine Formula Dog Food
DETAILS
Primal Pet Foods was founded with the goal of improving the quality of life and overall health and happiness of pets through wholesome foods that mimic the diet of animals in the wild. Their meats and poultry are human-grade, vegetarian fed, all-natural with no steroids, no added hormones and no antibiotics. All Primal formulas offer a nutrient-dense form of highly digestible amino acids, animal-based essential fatty acids, and vitamins and minerals derived from whole food sources. To rehydrate, break nuggets into small pieces and mix thoroughly with water.
FEATURES AND BENEFITS
Produced in human food processing facility in Northern California
Made in small batches to ensure freshness, safety and consistency
Freeze Dried and minimally processed to preserve vital nutrients and ensure palatability
USDA-inspected, human-grade, antibiotic-free and steroid-free meats
Certified organic fruits, vegetables and minerals
Vitamins and minerals derived from whole foods
Grain free, Gluten free
No ingredients from China
Easy for travel. Just add water.