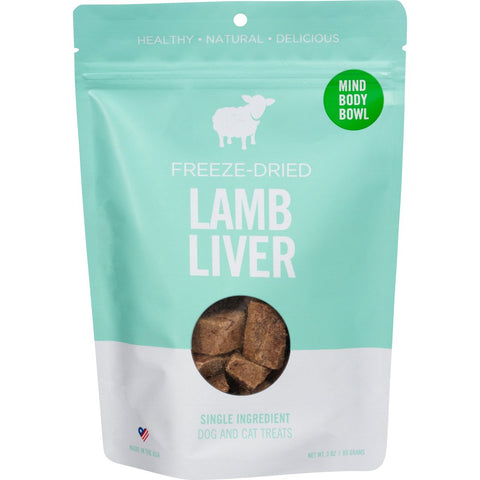 Mind Body Bowl
MIND BODY BOWL Lamb Liver Freeze-Dried Treats For Dogs and Cats - 3oz
DETAILS
MIND BODY BOWL is Healthy Spot's exclusive collection of all-natural treats and supplements that are human grade and always manufactured in North America with locally sourced ingredients and no added preservatives, additives, antibiotics or hormones.
Healthy Treats for Happy Pets
FEATURES AND BENEFITS
Made from all-natural, single ingredients with no preservatives, additives, or artificial flavors.
Ethically sourced and humanely harvested for a guilt-free treat.
Gently freeze-dried instead of baked to retain healthy nutrients and digestive enzymes.
High in protein and low in fat for easy weight management
Made in the USA
Great for dogs and cats!