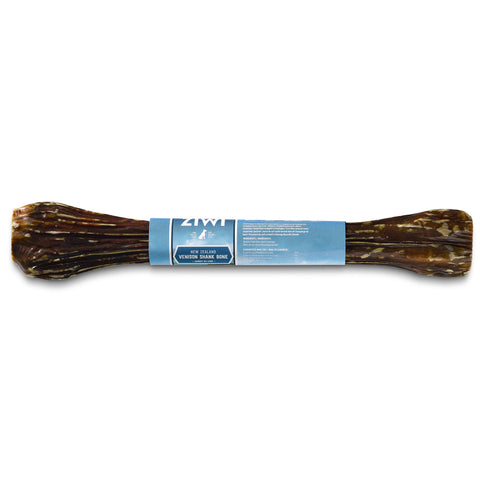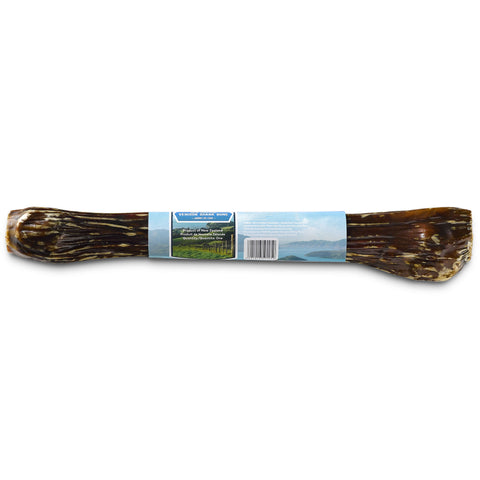 Ziwi
Ziwipeak Deer Shank Bone Dog Treats
DETAILS
Ethically sourced from free-range farms on New Zealand's South Island, Ziwipeak's Venison Shank dog bone is then wrapped in beef esophagus and prepared with no added preservatives or flavors—just slow and gentle air-drying. A long-lasting and healthy chew that is sure to delight your dog.
FEATURES AND BENEFITS
Long-lasting venison shank wrapped with a mouth-watering beef esophagus to reward your canine companion and promote dental and oral health.
Slowly and gently air-dried to lock in nutrients and to help reduce splintering for safer chewing.
All-natural, guilt-free goodies crafted with no added carbs, preservatives or flavors. This recipe is also never irradiated.
All free-range meats and wild-caught fish are ethically and sustainably sourced without added hormones, antibiotics or growth promotants.
Safe for small and large dogs alike!
Please provide plenty of fresh water when giving any chew or treat. Because this is a natural treat, its sizing, color and appearance may vary this is normal. You may also notice a natural scent and oil while your pal chews; this natural oil may stain your furniture, carpeting or other surfaces. To prevent injury and choking hazard, please watch your pet while they enjoy this treat and be sure to choose the appropriate size chew. If this product splinters or develops sharp edges, throw it away immediately for your pet's safety.