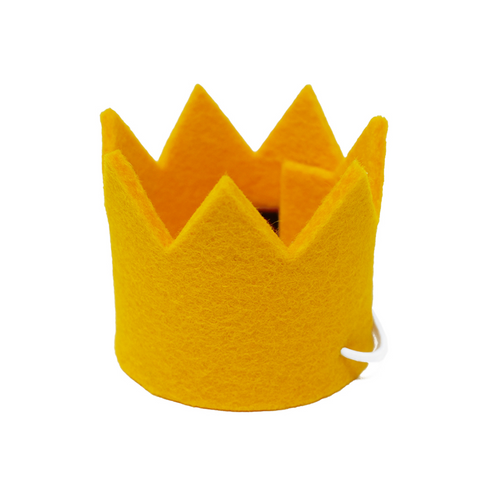 ModernBeast
ModernBeast Party Beast Hat Gold Dog Apparel
DETAILS
Is your fur baby the king or queen of your home? Make it official with the ModernBeast Party Beast Crown! Made of 100% wool felt and easy to clean, you and your pet will have a ball when they wear this crown. Plus, think of all the cute photo opps!
FEATURES AND BENEFITS
All ModernBeast products are proudly made in the USA
100% wool felt & adjustable elastic strap
Height: 2 1/4""
Diameter: 2 1/2""